Choristers Guild
Where Body, Mind and Spirit Find Voice !
Thank you for choosing to register for this years festival.  Please print a PDF form to fill out and mail it to us by postage mail with your payment. You can also contact Katy Lundeen to make last minute arrangements in case of late registration.
(deadline to register is April 12, 2015)
Please find 2015 Choir Festival detailed information below the following registration options.
---
2015 Choir Festival Registration Form
(US mail method)
| | |
| --- | --- |
| You can also use this PDF form to register for the 2015 Choir Festival: | |
| Print this flyer about the 2015 Choir Festival with your friends! | |
---
2015 Choir Festival Details
Spring Choir Festival Location and Schedule
St. Paul's Cathedral
2728 Sixth Avenue
San Diego, CA 92103
April 19, 2015 Festival Schedule:
12:45 – 13:00 Registration / check-in
13:00 – 14:15  All singers in Great Hall: Warm ups and combined anthems
14:15  – 15:00  Teens in sanctuary, Elementary in Great Hall
15:00 – 15:15   Snack break
15:15 – 16:00   Elementary in sanctuary, Teens in the choir room
16:00 – 16:30  All singers in the sanctuary
16:30 – 16:40  Break
16:40                All in sanctuary to hear student organists
17:00 – 18:00  Evensong / concert
---
 2015 Festival Repitoire
Combined Anthems:
"A Prayer of Desmond Tutu":  James Whitbourn
Audio:  https://www.youtube.com/watch?v=yQKwh43z5rM
Ordering:  http://www.halleonard.com/product/viewproduct.do?itemid=14035945
Instructions: Children on melody, two-part if you can do it. Youth on SATB all the way through. Repeat to beginning after  m.29 (loved us)
"Jesu, the Very Thought of Thee":  Paul Halley
Audio: http://www.youtube.com/watch?v=4CElOAmaNwQ
Ordering:  SATB  available for digital download is bundled in sets of 24: If you do not need 24 copies, let me know and we will combine orders http://www.pelagosmusic.com/Current/pages/Sheet%20Music%20Pages/PEL2000_Anthems/Jesu_The_Very.htm
Instructions: Vs. 1 Children only to m.22; m.24 Youth S/A only, add TB m.41-65; Cathedral choir only m.71-94; Add SA youth m.99, add TB m.103. All to end with children on melody.
"All Things Bright and Beautiful":  John Rutter  SATB
Audio:  https://www.youtube.com/watch?v=HcEk6vFgpf4
Ordering: http://www.jwpepper.com/All-Things-Bright-and-eautiful/1673078.item#.U_005Gzn-os
Instructions: SATB as written with children on melody.
Youth Choir (~6th-12th grade):
"O Be Joyful"   from Rene Clausen's  A New Creation
Audio: https://www.youtube.com/watch?v=lOmxfJAaw_I    (starts at 4:57)
Ordering: Not available as an octavo, and the cantata is $9.95. If you don't have it in your library and can't afford it, we will provide you with copies.                                                         http://www.jwpepper.com/New-Creation/5624556.item#.VAD_4Wzn-ot
"God So Loved the World": Dan Goeller
Audio and ordering:  http://www.dangoellermusic.com/ch_ath_cho7000.html
Children (~1st-6th): If possible, have children learn both parts
"Didn't My Lord Deliver Daniel" : Mark Patterson
Audio and ordering:  http://www.choristersguild.org/store/cga1210-didnt-my-lord-deliver-daniel/273/
"How Good it is to Give Thanks": Powell
Audio and ordering:  http://www.choristersguild.org/store/cga1041-how-good-it-is-to-give-thanks/98/
---
Meet the distinguished music leaders who will teach our youth:

 

Lisa Friedrichs

:
St. Paul's Cathedral Choirs and Youth Conductor from Rancho Bernardo High School
Lisa Friedrichs is in her twentieth year as Choral Director at Rancho Bernardo High School and has been instrumental in developing a nationally renowned choral program. Her experience ranges from educating in high schools to the college level and from church music to professional choral organizations. Her choirs have consistently received superior ratings from adjudicators around the country.
Ms. Friedrichs received the Bachelor of Music degree with honors in Vocal Performance from San Diego State University and completed the Master of Music degree in Choral Conducting at California State University Los Angeles under the tutelage of Donald Brinegar and Dr. William Belan in December 2010. As a vocalist, Ms. Friedrichs has performed with and served numerous organizations including the San Diego Symphony, San Diego Opera, La Jolla Symphony Chorus and Starlight Musical Theater. Lisa also served as the Alto Soloist and Assistant Conductor at First United Methodist Church San Diego under the direction of Robert Cooper.
From 2000 to 2003 Ms. Friedrichs was the alto coach at the Idyllwild Summer Arts camp. In the fall of 2004, Ms. Friedrichs conducted the North Coast Chorale at Mira Costa College in Oceanside. Ms. Friedrichs also conducted the California State University San Marcos Chorale from 2012 – 2014. She has been the recipient of numerous awards including the Crystal Apple Award and the Palomar College Apple Award. Ms. Friedrichs also served as Minister of Music for La Jolla United Methodist Church from September 2007 through January 2009.
---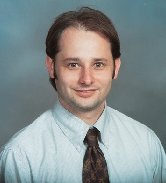 Martin Green

:
Children's Conductor
Martin Green is a native San Diegan who has trained and spent his entire musical career here. As a singer, he is equally at home in everything from period Baroque performances to more avant-garde New Music programs, and he is a member of Cappella Gloriana, San Diego's professional chamber choir. He has prepared choirs and accompanied for such notable conductors as Sir David Wilcocks, John Rutter, David Flood, Martin Neary, and Duiane Wolfe.
As an organist, Martin has played as both solo performer and accompanist throughout the US, as well as Mexico, Canada, and England. He has won several awards from the American Guild of Organists and appeared on NPR's "Pipedreams Live!" broadcast from UNLV.
Mr. Green is the Organist and Choirmaster of St Paul's Episcopal Cathedral in downtown San Diego where he is responsible for a large program involving both professional and volunteer singers, the boy choristers and the girls choristers, choral and organ scholars, and serves as the primary organist and choral director for cathedral and diocesan functions. Martin also stays active in teaching, as a clinician at both choral and organ events, and has conducted two recordings with the St Paul's choristers.
---